Post by Prof. Stephen Horowitz, Professor of Legal English
As we start to shift past the "wow" factor of AI and ChatGPT (see, e.g., this very cool post from the FCPA Blog posing questions to ChatGPT related to the Foreign Corrupt Practices Act, and also this academic article titled "GPT Takes the Bar Exam"), I've seen articles and social media posts and heard comments and commentary focused on the potential plagiaristic dangers of ChatGPT, the artificial intelligence-fueled chatbot that can produce complex, natural-sounding essays in a matter of seconds: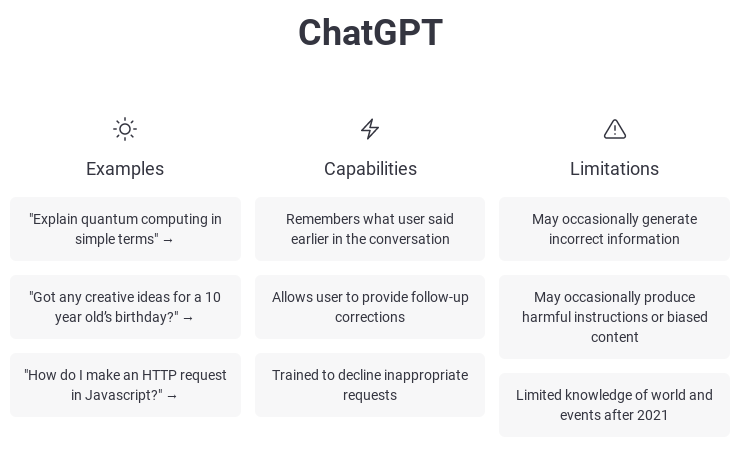 But my initial reaction was less of concern and more along the lines of, "What a great potential legal English tool! How can we use this to help our LLM students learn better?"
And this thinking feels connected to what I've read in articles like "AI and the Future of Undergraduate Writing" by Beth McMurtrie in The Chronicle of Higher Education which essentially says that the horse is out of the barn; how are we as teachers and educational institutions going to adapt our assessment methods and how can we use this as a teaching tool. (This is really the underlying point of "The End of High School English" as well.)
Some of my own tests of ChatGPT, by the way, have included:
1) To ask it to "write an essay comparing Marie Antoinette and Rachel Carson," the idea being to see if it could find connections on two seemingly unrelated people. And it did this quite effectively, acknowledging the lack of connection but finding comparison and contrast in that they were women of different social status who had certain accomplishments. About as good as I could expect from any student given a similar question.
Continue reading

"AI/ChatGPT as a tool for Legal English and LLM students"