Recommended Resources for Non-native English Speaking lawyers and law students + legal English instructors + anyone else interested in improving their legal English
Note: Have a suggestion to add to this page? Post in the comments below, or just email Stephen Horowitz at sh1643@georgetown.edu.
Guestbook: If you visit this page and find it helpful, please take a moment to say hi in the comments section below! It's always great to connect with others interested in legal English.
Last updated: May 4, 2022
Quick, easy & free!
To start, a few resources that are free and easy to access. Just click the link below and you're moving.
USLawEssentials videos on YouTube.
Short, semi-animated videos created by legal English professor Daniel Edelson on a wide range of topics, both general and specific. They're very accessible and easy to follow and great for incorporating into your teaching if you're an instructor or for students to study on their own.
USLawEssentials Law & Language Podcast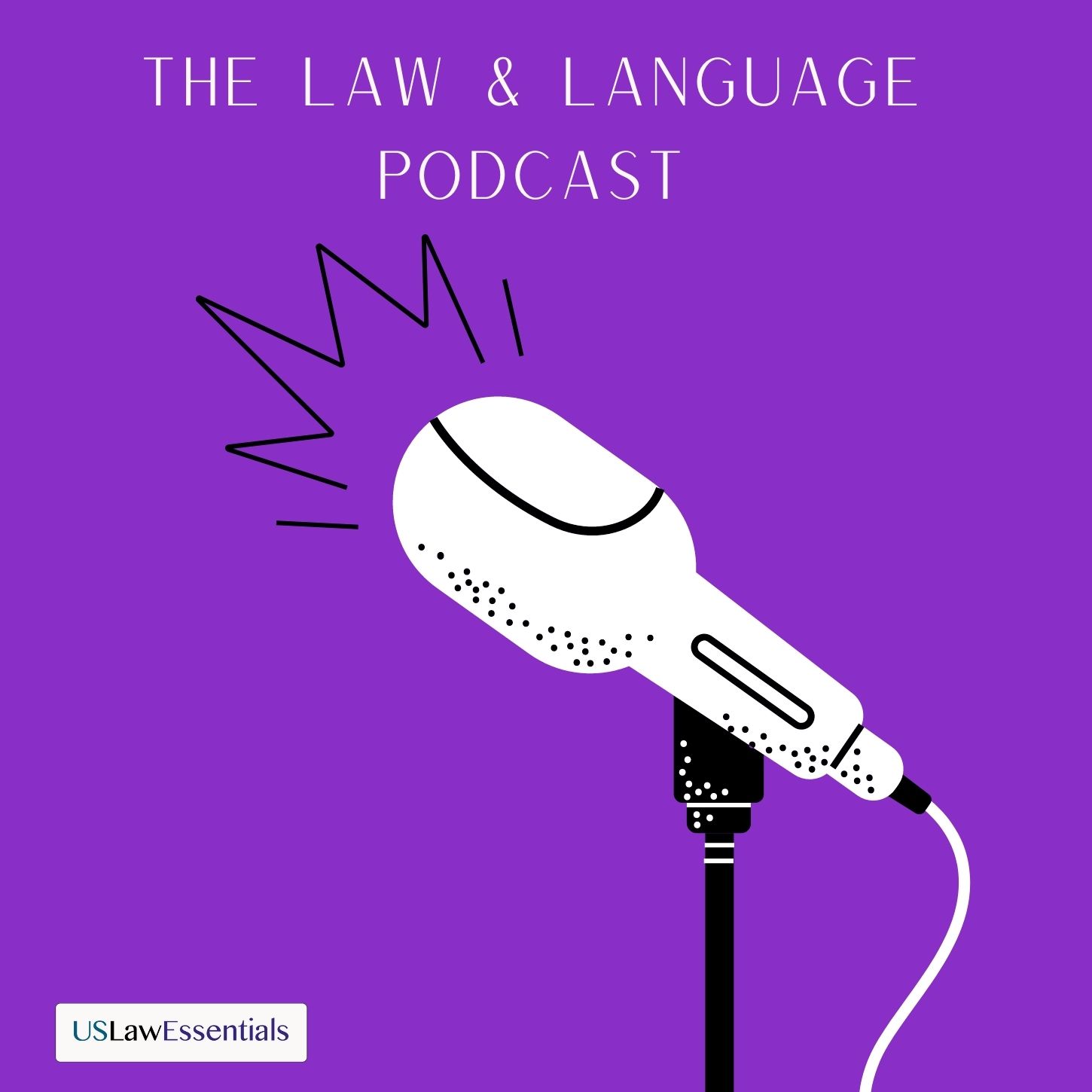 (In China, use this link or this link.) A podcast by Daniel Edelson and Stephen Horowitz created specifically to help non-native English speaking lawyers and law students improve their legal English. Episodes alternate between What's New in the Legal News, Law Exam Essentials, and Multilingual Lawyer Interviews. Transcripts coming soon.
For pronunciation help and listening practice, this is an amazing resource. You can type in any word or phrase, and it will pull up a bunch of YouTube videos queued right to where people in the videos are saying the word or phrase. And below it are large subtitles following the video in real time. After you hear it in one video, click forward and go to the next button.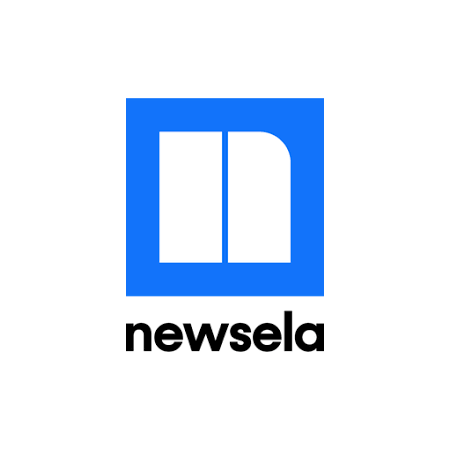 Newsela.com – Perhaps the best resource for extensive reading on the internet. And you can register for free. It has a huge library of news articles (which is adds to daily) which are taken from actual news sites like Reuters and the Washington Post. Then it re-writes the article 4 times, each version easier than the previous version. Voila! Instant scaffolding!
And the volume and range of the articles means there's always something interesting to read, including numerous articles on law and government. Plus, the even more amazing thing is they have content beyond news articles–e.g., the Constitution, the Declaration of Independence, all of the Federalist Papers, Brown v. Board of Ed, Plessy v Ferguson–all written at 5 different levels of difficulty! On top of all of that, Newsela has an app, so you can do all this great reading right on your phone.
2. Legal English Textbooks
Academic Legal Discourse & Analysis: Essential Skills for International Students Studying Law in the United States by Marta Baffy and Kirsten Schaetzel (both former Georgetown Legal English faculty) might be the best book out there. It teaches US legal system fundamentals, case reading and briefing as well as exam writing and other helpful topics, but in ways that are scaffolded for LLM students. It's also a ready-to-use curriculum you can use that breaks into two semesters. A series of related negligence cases (torts) for one semester. And a series of 10 criminal procedure cases (Miranda warnings, custody, interrogation) for a second semester. There's really nothing else like this book. And also no one else quite like the team of Marta Baffy (now at U of Baltimore Law), who has both a JD and a PhD in applied linguistics, and Kirsten Schaetzel (now at Emory Law School) who has a PhD in applied linguistics.
*****************************
Practical Legal English: Writing as a U.S. lawyer by Craig Hoffman, West Academic (2019). Prof Hoffman is a Georgetown Legal Writing professor who also has a Phd in Applied Linguistics and is the founder and head of Georgetown Law's Legal English Program. This book is based on his legal writing curriculum for LLM students and incorporates discourse analysis in an extremely effective way to help international students learn to write in the context of US law school and legal culture. Here's an article titled "Using Discourse Analysis Methodology to Teach Legal English" by Prof. Hoffman that explains his philosophy which underlies his course and book (and which opened up my own thinking early in my legal English career.)
*****************************
Legal Writing & Legal Skills for Foreign LLM Students by Prof. Karen Lundquist of the University of Minnesota Law School. (Prof. Lundquist also now has her own online legal English and legal writing consulting website.) I have yet to use this text, but it's a terrific project-based approach to helping non-native English speakers with their legal writing and comprehension.
*****************************
American Legal English: Using Language in Legal Contexts (Michigan Series in English for Academic & Professional Purposes) by Charles Hall, Susan Barone, Susan M. Barone, et al. – This was the original and first-ever legal English textbook focused on preparing students for US law school. And the authors are all established experts in the English for Academic Purposes field. This would not be my first choice because it doesn't match with my own teaching style and approach and experience. But it's also very well thought out easy and clear to use and definitely not a bad book to work with. It also has some great materials in it that any instructor can use in a variety of ways.
*****************************
US Legal Reasoning, Writing, and Practice for International Lawyers by Prof. John Thorton of Northwestern University Pritzker Law School. (

Side note:

John was an expert academic ESL teacher for a number of years before going to law school, becoming a lawyer and then a legal writing professor at Northwestern!)
*****************************
How to Write Law Exams: IRAC Perfected by S.I. Strong & Brad Desnoyer. Thanks to Prof. Lindsey Kurtz for sharing this one! She comments that one of the great features of this book is it includes model answers written by both a law professor and a law student, and it can be very helpful to see the difference. This ties in with the idea of the benefit of legal English students getting lots of exposure to writing by "average law students."
*****************************
Fundamentals of US Law by William Fernholz and Jodi Collova – This recently published (2022) book "introduces LLM students to the common law method of case analysis through concentrated study of topics in Tort and Constitutional Law. Fundamentals of U.S. Law teaches the "how" of legal practice in the United States. Students learn how to read cases, synthesize rules from reasoning, apply those rules to novel situations, and predict how the law may develop. The authors, two experienced lawyering skills instructors, use a half dozen fascinating and controversial topics to teach the signature skill of the common-law case method." (Thanks to Anya Grossman for the info about this book.)
*****************************
Other suggestions? What did this list miss? Email me or post in the comments below.
3. Other Potentially Helpful "Legal English" Textbooks
Some textbooks that weren't created to be legal English textbooks but that I've found helpful for exactly that purpose in my teaching:
Street Law organization website: Street Law started as a curriculum, then became a book, and now is a whole organization that has a number of other materials that I haven't yet had time to examine from a legal English teaching perspective. But I think there are some intriguing offerings.
Legal Analysis: 100 Exercises for Legal Mastery, Practice for Every Law Student by Cassandra L. Hill & Katherine T. Vukadin – The critical thinking exercises in the beginning make for great legal writing practice–legal style writing questions but self-contained so no actual law needs to be learned first to work on the writing. (Note: This is the book where I found the "Jogger-Banana Peel" question that I've used as the cornerstone of legal English writing courses I've taught.)
Critical Reading for Success in Law School and Beyond by Jane Bloom Grisé, West Academic Publishing – This is a well-regarded book in community of law school academic support professionals (ASP). It's not written with non-native English speakers or international students in mind. But it's great pedagogy and materials that, in the hands of a more advanced student or a legal English instructor, can be very helpful in a legal English context.
4. Law Study Guides
In US law school, students often buy study aides to help supplement their understanding of cases and areas of law:
The "Short and Happy Guide to…[law subject]" series published by Westlaw seems to be the preferred series of LLM students I've worked with and the relatively easiest to read/comprehend. (i.e., relatively speaking, perhaps least amount of background/cultural knowledge needed to comprehend.)
5. Law-related novels (i.e., legal reading for enjoyment)
The best way to improve your reading and vocabulary in general is to read things you enjoy reading. (It's a scientific fact!) So if you want to read some great stories about law and lawyers and American legal culture, see below:
Any novel by John Grisham, the great lawyer-novel author

The Firm
The Pelican Brief
A Time to Die
The Client
The Chamber
The Rainmaker
The Runaway Jury
The Street Lawyer
And many others!
A Civil Action by Jonathan Harr, the basis for the movie of the same title starring John Travolta. It tells the story of a personal injury lawyer who takes on a water contamination case and battles both large corporations and his own ego in his efforts to bring justice.
The Buffalo Creek Disaster: How the Survivors of One of the Worst Disasters in Coal-Mining History Brought Suit Against the Coal Company- And Won by Gerald M. Stern – This book is often required reading for first-year law students at many US law schools. An amazing story of a lawyer's role in representing a group of survivors from a tragic mining disaster in a lawsuit against the mining company. In addition to being relatively easy to read compared to other law-related books, the story takes readers on a wonderful tour of the American legal system and legal culture as well as exposure to a variety of fields of law .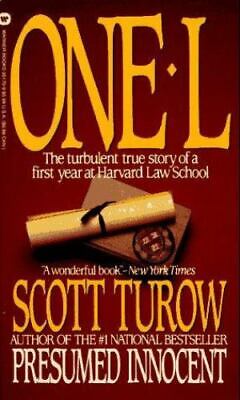 One L: The Turbulent True Story of a First Year at Harvard Law School by Scott Turow – The first-ever and most famous book about law school. This is *the* book that I and several generations of law students read before starting law school.
Just Mercy: A Story of Justice and Redemption by Prof. Bryan Stevenson. A very popular and powerful book frequently read by law students before and/or during law school. "Just Mercy is at once an unforgettable account of an idealistic, gifted young lawyer's coming of age, a moving window into the lives of those he has defended, and an inspiring argument for compassion in the pursuit of true justice."
Many more! Suggestions always welcome.
6. Law-related Movies
Watching law-related movies is always a great way to improve legal English while learning about American legal culture. Here are some of the best law-related movies out there:
A Civil Action (

Note

: A great movie that's actually based on a terrific book that is a true story written by the lawyer who is the main character.)
The Firm (based on the John Grisham novel)
Legally Blonde
My Cousin Vinny
The Verdict
The Runaway Jury (based on the John Grisham novel)
12 Angry Men
To Kill A Mockingbird (though some of my students said they found it very hard to follow the dialogue)
Many more! Suggestions always welcome.
7. Law-related Podcasts
Some of these are easier to follow and understand than others. And there are new law-related podcasts coming out every day. But here are some that I like and that may be helpful for students–especially those with a stronger command of English.
8. Vocabulary Resources
iWeb Corpus – A fantastic resource to help anyone with their vocabulary, legal and other. In particular, if you look up a word, the iWeb Corpus provides a page of extremely helpful info about the word. Not just a definition, but links to pronunciations of the word, synonyms, frequent collocations, clusters (my favorite section), and a long list of examples of the word actually be used. This is the ultimate example of what it means "to know a word": Not just the definition but all the other info you need to use it. Additionally, you can look up phrases and strings of words, which can give non-native speakers of English a concrete way to figure out if it's ok to use a word or phrase a certain way.
BONUS: Here's a short video tutorial I created back when I was at St. John's Law titled "Legal English Vocabulary Strategies & the iWeb Corpus" on creative ways for LLM students to use the iWeb Corpus to their advantage.
Legal English: Practical ways for LLM students to use the iWeb Corpus from steven horowitz on Vimeo.
2. USLawEssentials Glossary of Legal English
This glossary not only contains every legal English term used in every article on this legal English learning site. When you look at a legal English term in the glossary, it also gives you a list of all the "Related Articles" in which that term appears. In other words, in addition to the definition, you can also then easily see multiple examples of the term being used in context.
3. USCourts.gov glossary of legal terms* – A comprehensive list of legal English vocabulary and definitions through the lens of the courts.
4. FindLaw's Glossary* – FindLaw is a site that helps people find a lawyer anywhere in the US.
5. American Bar Association (ABA) Glossary*
6. Nolo's Dictionary of Law Terms* – Nolo.com is a self-help legal resource, so a lot of the terms are included to be helpful to non-lawyers trying to understand or deal with a legal problem.
7. Concord Law School's Glossary* – Great for law school-specific terms and vocabulary
8. South Carolina Bar's Law Related Education Glossary*
*#s 3 through 8 taken from a list organized by Brian Sites of University of Miami Law School and shared with the Academic Support Professionals listserv.
*****************
Legal English Articles
The following articles about legal English may be helpful to both those seeking to learn legal English as well as those teaching legal English.
*****************
9. Extensive Reading Resources
Newsela.com – As described above, a fantastic and easily accessible source for extensive reading.
The Week Junior – This is a printed publication you can subscribe to. (I know because my kids get it and they love it.) It's aimed at school-age kids in the US, but it's also a terrific extensive reading source for anyone trying to improve their academic English. It's short summaries of news from the week–all easy to read, which is ideal for building vocabulary and reading speed as well as background knowledge. And it's thin, light, and easy to take with you anywhere.
Voice of America: Learn English — Kind of like Newsela. Lots of articles to read on a wide range of subjects, written in English at different levels. Listening resources as well.
News in Slow English – Exactly what the name says! A great listening (and reading) resource for improving vocabulary, reading speed, and background knowledge in a fun and engaging way.
10. Miscellaneous
2022-02 EATAW Law Resources for website updated.pdf – by Dr. Jeannette Regan, Academic Writing Coach, Editor, and Instructor Impasse du Siau 5, 1462 Yvonand, Switzerland jregan@bluewin.ch – From the PDF: "In 2014, I compiled this list with the kind help of Carolina Serna, Thomas Williams, James Hartley, Lisa Ganobcsik-Williams, and Karin Lach, fellow members of EATAW (European Association for the Teaching of Academic Writing). I updated this list in February 2022 with EATAW members Auli Ek, Stephen B. Horowitz, Hans Malmström, who kindly, quickly, and enthusiastically added to it."