Given the increase in foreign-educated attorneys applying for and enrolling in Tax LLM programs in US law schools (including the one at Georgetown Law)–which as I understand it has been further fueled by a strong job market for Tax LLM graduates and the increased likelihood of being able to find a well-paying job that enables you to stay and work int he US–I've been thinking about the legal English needs of foreign-educated attorneys planning on starting a Tax LLM program at a US law school.
And one of my first thoughts is the same thing I thought about years ago before I started law school and grad school: What can I read in the months leading up to the start of the program that will help me feel a little better prepared and that I'll actually enjoy reading?
So here are a couple recommendations. Not tax law books per se, but books that will expose you to the vocabulary and culture of American tax law in an engaging and helpful way. In addition to the legal English benefit of reading either of these books, if you read them you'll never lack for cocktail conversation topics with American tax LLM students, tax law professors, and tax lawyers.
1. The Whiteness of Wealth: How the Tax System Impoverishes Black Americans—And How Can We Fix It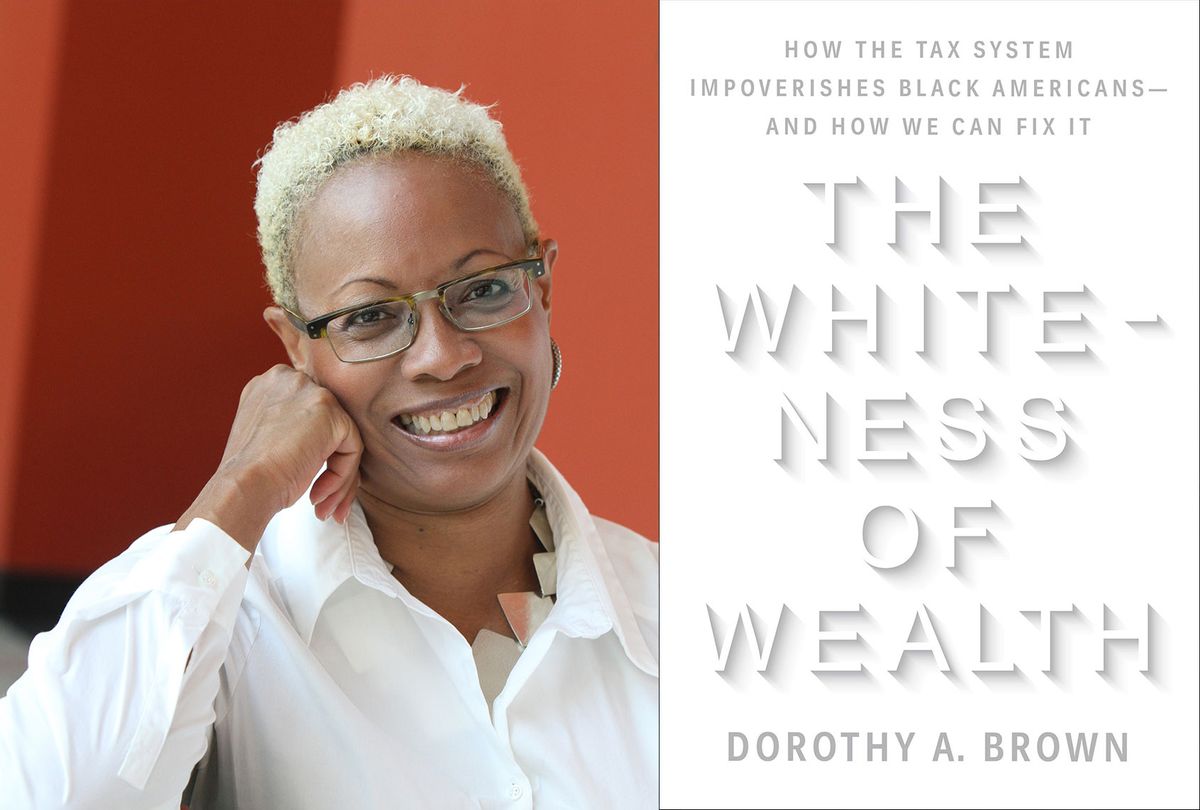 By Professor Dorothy A. Brown, presently of Emory Law School but who will soon be joining the faculty of Georgetown Law starting fall 2022.
In the words of Carl Davis on the JusTax Blog, Prof. Brown's book
uses a mix of data, legal scholarship, interviews, and personal stories to tear down the myth that our tax system is neutral with respect to race. Federal tax laws favoring investment income, homeownership, higher education, retirement savings, and marriage systematically advantage white families at the expense of Black families and other people of color. 
2. A Fine Mess: A Global Quest for a Simpler, Fairer, and More Efficient Tax System
By journalist T.R. Reid, author of many similarly intriguing books (including The Healing of America: A Global Quest for Better, Cheaper, and Fairer Health Care and Confucius Lives Next Door: What Living in the East Teaches Us About Living in the West among others.)
From the description of the book on Reid's website:
In A Fine Mess — A Global Quest for a Simpler, Fairer, and More Efficient Tax Code, Reid looks at countries like ours –advanced, high-tech capitalist democracies –and finds that they have made taxation vastly simpler than our convoluted, inequitable system. In the Netherlands, filing your income tax return takes 15 minutes; in Britain and Japan, it takes no time, because the revenue agency fills out the return for you. And many countries spread the tax burden more fairly, with the richest people paying the most tax (unlike the U.S.). 
And by the way, if you are a foreign-educated tax LLM student (or aspiring student) have read either of these books, or ever decide to read them, feel free to get in touch. I'd be happy to start an informal Tax LLM legal English book club for discussing them. You can just email me at sh1643@georgetown.edu